Alicante is the province with the most distinctions of coves in all of Spain, and at Embarcaciones Oshun we suggest you discover each one of them aboard a rental boat.
There are coves of all kinds: coves with fine sand, pebbles, blue-green sea, and hidden behind the dunes or even under steep cliffs. Coves that are lost in the sea and become private places lost in the world, making them exclusive paradises available to everyone.
If you are a lover of natural pools, crystal clear waters, diving in a natural environment or you simply love sailing in marine corners, pay attention to these five paradises of the Mediterranean Coast:
CALA MORAIG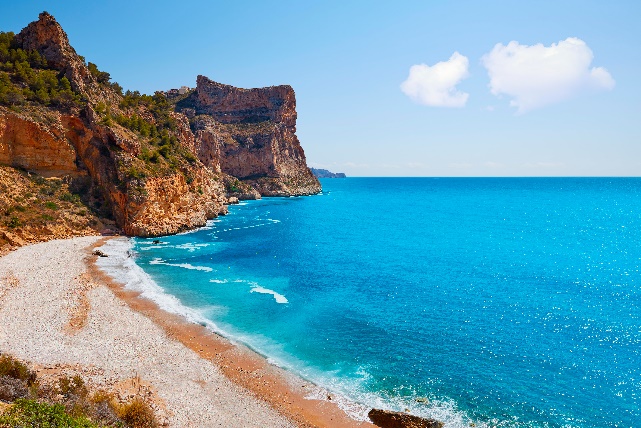 It is a small but dreamy corner, magnificent to enjoy the high-altitude landscapes and the limestone cliffs, but above all ideal for diving, due to its magnificent seabeds. You cannot stop exploring the Cueva de los Arcos, a space where salty and sweet currents meet, causing changes in the temperature of the water: a unique spectacle!
CABO DE NAO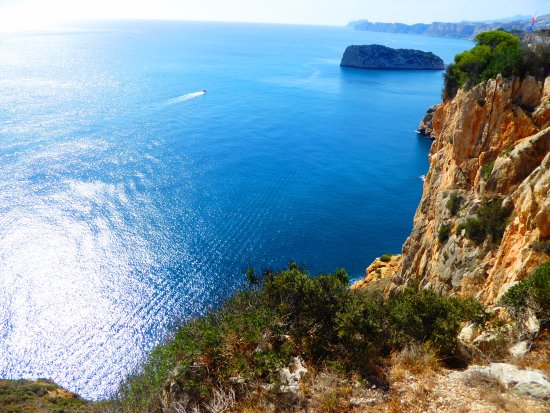 It is located between majestic cliffs, this cove marks the easternmost point of the province of Alicante. It is ideal for immersing yourself in its crystal clear waters and for practicing nautical activities. Its islets and vegetation make it a characteristic cove of the Mediterranean.
One of the best options to visit it is to rent a boat in Alicante, so you can explore the nearby coast and discover its ancient caves.
CALA BARRACA (Jávea)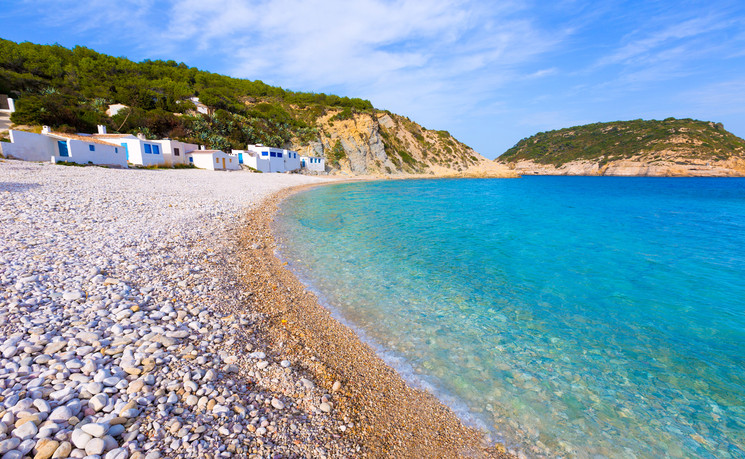 This cove welcomes sailors with a blue landscape bathed in light and seabeds with magnificent visibility. You can anchor in front of the island of Portitxol, famous for its archaeological and botanical treasures.
Snorkeling is almost an obligation in this cove, known for its transparent waters and the variety of marine fauna. The beach has services and a restaurant. There are many rocks, so do not forget to wear the right footwear.
To navigate towards it, we recommend renting a boat in the port of Alicante, an ideal starting point for exploring the Costa Blanca.
CALA GRANADELLA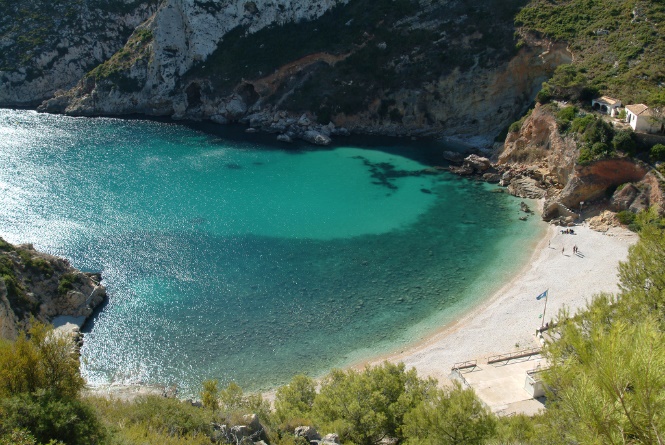 For many people, it is one of the most beautiful coves in Spain and undoubtedly one of the busiest in high season. Highly recommended to anchor calmly outside the line of the buoys and to explore its seabed practicing scuba diving or snorkelling.
It has a blue flag and its crystal clear waters are unmatched at any time of the day. No matter what time of year you visit, we assure you that you will want to repeat the experience.
LA CALETA BEACH (La Vila Joiosa)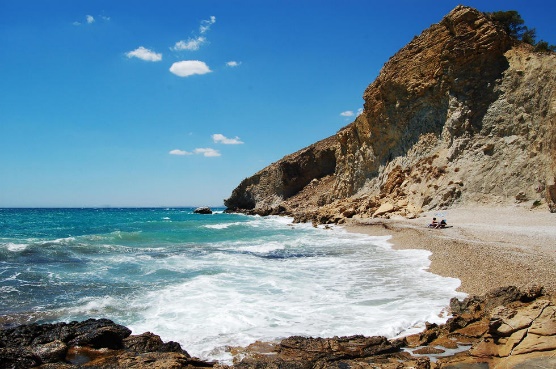 To get to this refuge with turquoise waters, surrounded by cliffs and rocks, you can rent a boat in Alicante and head towards La Vila Joiosa, a town located a few nautical miles from Alicante.
It is a somewhat hidden corner (This is undoubtedly a plus), ideal for diving if the sea is calm and for relaxing on the shore. The beach is marked out and has the necessary services to spend a truly unforgettable day.
Like you, we are lovers of sailing, so we put the sea at your fingertips so that you can disconnect from the world and explore some of the paradisiacal and beautiful coves of the Costa Blanca aboard one of our rental boats.
Enjoy the coves, the beach, the gastronomy and the leisure that the Mediterranean has to offer!